PresMed Australia welcomes new Chief Financial Officer
August 14, 2023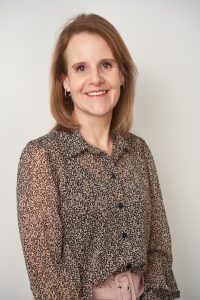 PresMed Australia are delighted to announce the appointment of Annette Abrahams as their new Chief Financial Officer (CFO).
Healthcare has been Ms Abrahams' professional home for the past 15 years.
She was the CFO for Cura Day Hospitals Group from January 2011, to July 2019, and was also the group's Financial Controller for three years prior to that.
Ms Abrahams said she was delighted to be joining a company that was known as being the "gold standard" for its commitment to surgical excellence and dedicated staff.
"I'm very excited about coming on board at PresMed Australia," she said.
"This is a company that I know offers excellent patient care and clinical outcomes – our specialist staff really take the time to look after each and every one of our patients.
"As a business, PresMed Australia is moving forward every day and I am enthusiastic about being a part of that."
Ms Abrahams also served as CFO and Executive General Manager for Corporate Services at St Vincent's Health Australia from September 2020, to May 2022.
A Chartered Accountant, with a Bachelor of Commerce (Hons), Ms Abrahams has experience in senior leadership management roles, including operational, commercial, and strategic experience across all levels, from the boardroom to the front line.
PresMed Australia Chief Executive Officer, Roger Cronin, said he welcomed Ms Abrahams' appointment.
"Annette's depth of experience, knowledge, and management capabilities will complement our team," he said.
"We're delighted to have a professional of her calibre on board and I know there's no-one better to be planning, implementing, and managing our company's financial future."